My idea is based on the power of cooperative effort and teamwork. As the number of ideas are increased (labels) the competitiveness and the spirit of cooperation so the production of labels is increased too; it becomes stronger and is organized better. Its enhancement is achieved by collecting the labels on a single association as is FINAT therefore strengthening more and more the world of the label.
My representation of succession of the labels to be the one inside the other came when connected my idea with a simple natural phenomenon, that the oscillations and particularly a forced oscillation.
All the oscillations tend to decline over time unless there is a source that provides energy to the system.
The supply of energy due to the forces that cause motion.
These forces are called stimulate and the mechanism that carries these force scalled
So stimulator of all of them is the congress which with its this year item while its knowledge and imagination; the cooperation and the evolution of the congress are the
powers which provide the energy to our << oscillating>> system of label production.
The morelabelsthe more strength andevolution. As for the Greekness of the logo is
appears on the lines and the word Athens Greece.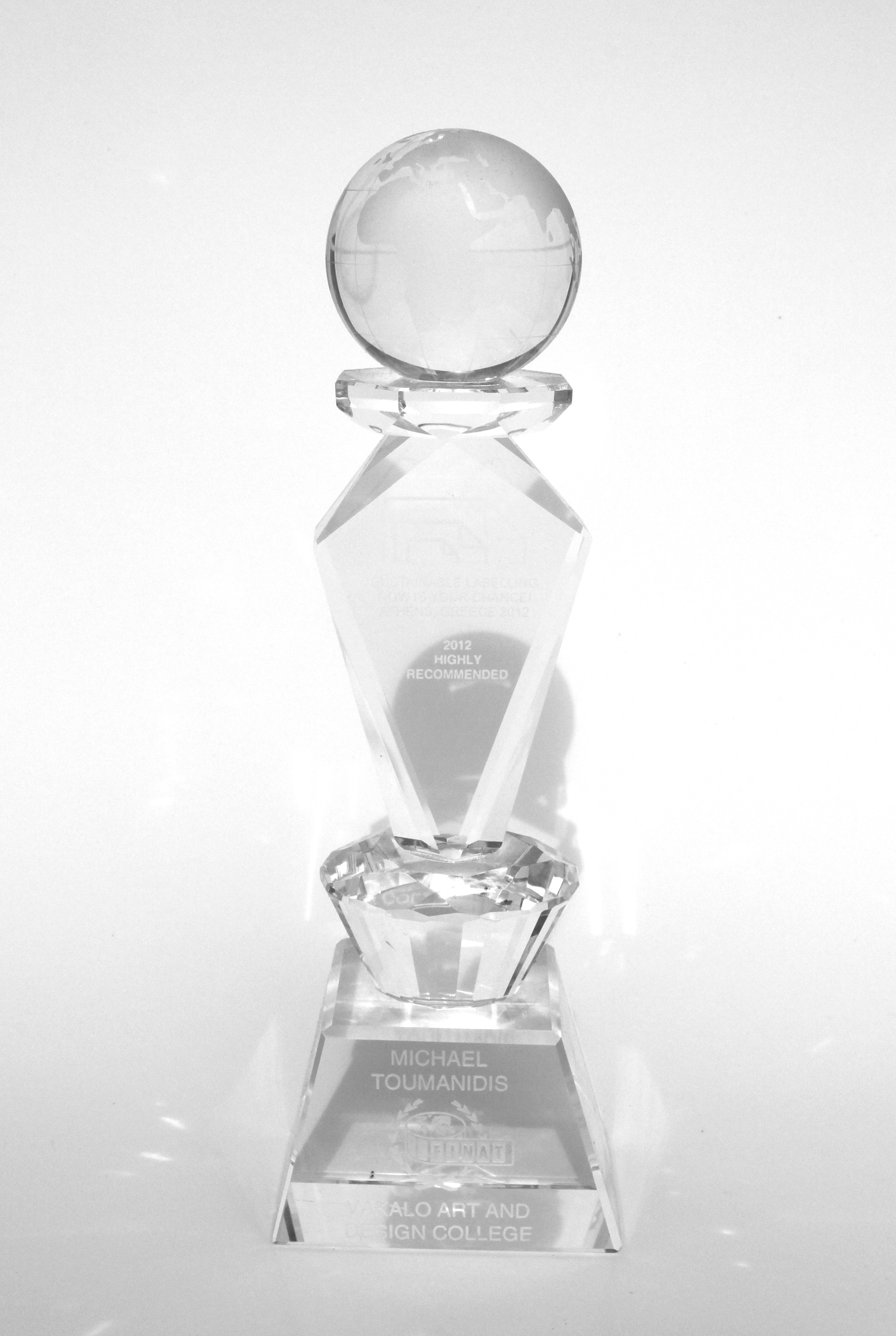 COLLEGE:
VAKALO ART & DESIGN